Description
Bristling with no compromising kevlar toughness - ideal for grabbing crayfish or serious commercial work.

Features include:
Made from tough high quality 3.0mm "CR" neoprene. NOTE: be wary of buying gloves made by "SVR" (polyester) neoprene which is cheaper but is not as durable, or as warm as "CR". "SVR" is also highly flammable!
Incorporating strong impregnated Kevlar material on palm and fingers for the ultimate in durability to wear areas.
Additional panel shaping to increase feel and comfort.
Seams are glued and stitched for extra durability.
Extra long wrist area with Velcro wrist strap for secure fit.

To find your size, please measure your hand from the tip of your middle finger to your wrist as shown.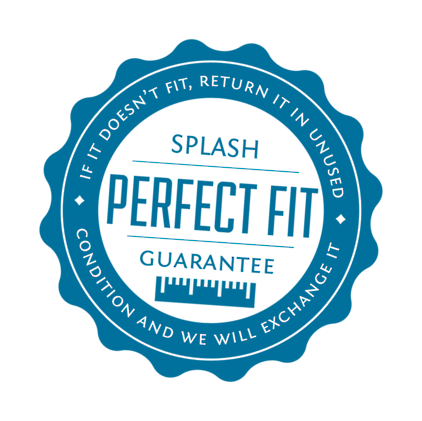 Size Chart
X
Size Chart
| Size | |
| --- | --- |
| XS | <16cm |
| S | 16-18cm |
| M | 18-19cm |
| L | 19-21cm |
| XL | 22-24cm |
0 Reviews
This product hasn't received any reviews yet. Be the first to review this product!
Write a Review
Shipping & Returns
Returns Policy
30-Day Refund
We are absolutely committed to making sure you're happy with your purchase. You can return any product purchased from splashdive.com.au in an unused, brand new condition within 30 days of the date of the purchase and we will refund your money back. Please advise us by email and include a printout of your original invoice if you return a product to us.


Perfect Fit Guarantee
Please use our indicative sizing guides which show height and weight ranges and other measurements to choose your size. If you have any queries about size, you can advise us when you complete your purchase in the comments field. We will contact you and make sure we're sending you the best possible size. If you receive an item and it doesn't fit to your satisfaction, you can return it to us in an unused, brand new condition and we will send another size free of charge. Please advise us by email and include a printout of your original invoice if you return a product to us.


Shipping
Free Shipping for orders over $100
Standard Shipping: $14.95
Standard Shipping Tracked: $19.95
Fast Shipping Tracked: $24.95 (1-3 days)
Once your payment has cleared, your order will be packed and dispatched within our 48-hour guarantee.
How long will it take to get my order to me?
We use tracked International EMS Post for 3-10 days delivery anywhere in Australia.